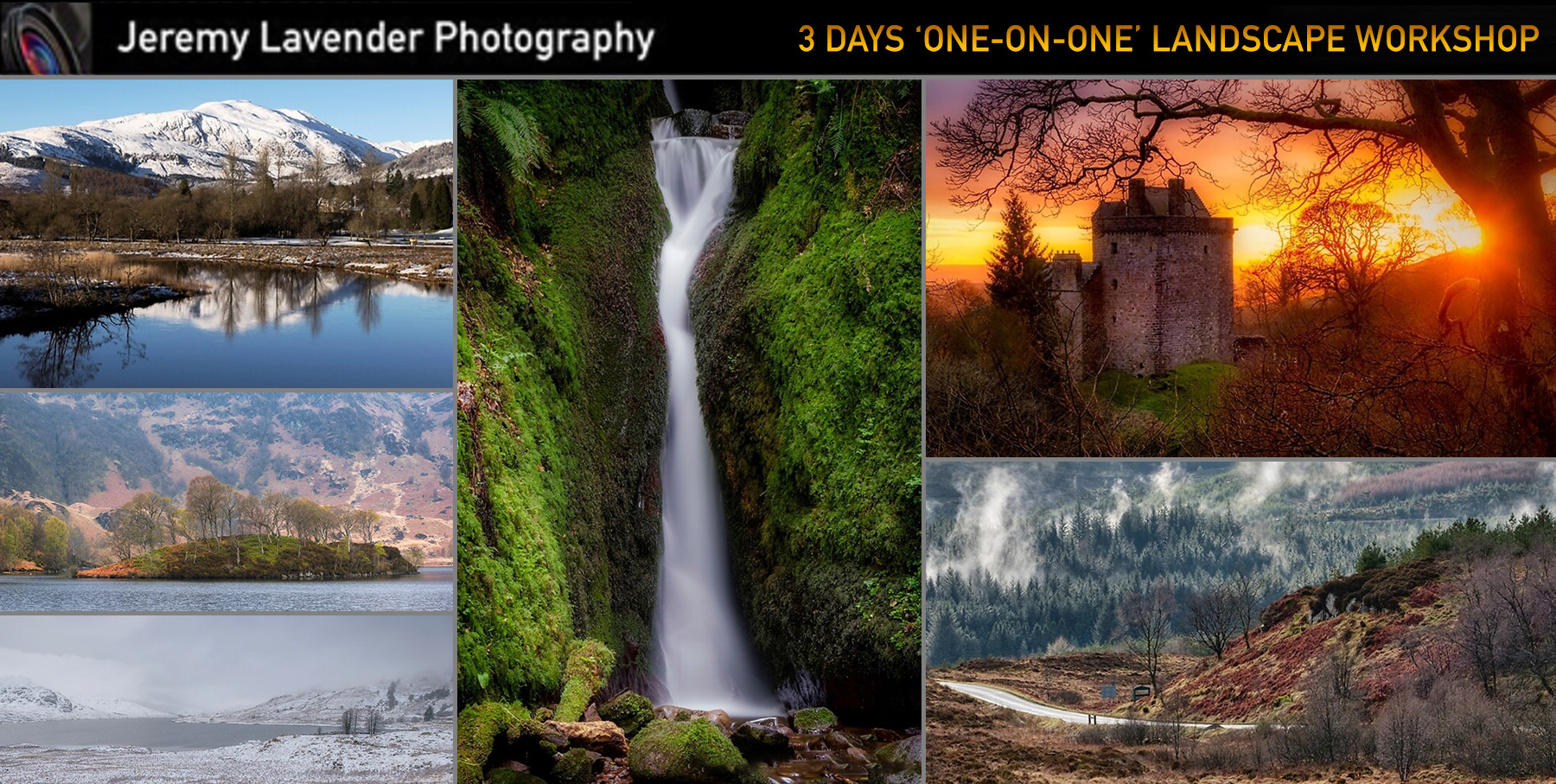 3 Days 'One-on-One' Landscape Photography Workshop...
This 3 days One-on-One photography workshop will teach you how to make the best use of your DSLR or Mirrorless camera while discovering some stunning Scottish locations and by capturing beautiful photos of these amazing landscapes. A One-on-One workshop is exclusive and a highly effective program that helps you to develop your photography skills immediately without any interferences from other group members as it is often the case in regular workshops.
So many times, I heard people telling me: "I'm very bad with a camera" or "I don't know what to look for when composing a picture"… If you have spent some good money buying a digital camera, more than likely, we can assume it was initially because you wanted to create lovely images. Whatever your previous experience(s) in photography, it is now time to stop underestimating yourself and to start learning how to confidently use your camera.
From the basics of understanding the exposure triangle (aperture, shutter speed and ISO) to white balance, exposure compensation, metering mode, HDR and some post-production basic bits of advice to get that same vibrant colour pop and clarity you see other photographers achieve with their images… Everything you'll need to know to finally understand your camera and enjoy your photographic journey.
     • From 10:00 to 12:00 - Meeting for a coffee and photography basics (free printed eBook).
     • From 12:00 to 13:00 - Lunch offered in the Town of Kincardine (Pizza or Fish and chips)
     • From 13:00 to 18:00 - Practice/evaluation landscape photography in and around the beautiful village of Culross in Fife.
     • From 7:00 to 12:00 - Landscape photography in the Trossachs National Park
     • From 12:00 to 13:00 - Lunch offered in the charming Town of Aberfoyle
     • From 13:00 to 18:00 - Landscape photography in the Trossachs National Park
     • From 7:00 to 12:00 - Landscape photography in Clackmannanshire (Waterfalls)
     • From 12:00 to 13:00 - Lunch offered in the beautiful Town of Dollar
     • From 13:00 to 17:00 - Landscape photography in the surrounding of Campbell Castle in Dollar
     • From 17:00 to 19:00 - Workshop conclusion and Q&A session.
     • 3 Days Workshop One-on-One: £995.00
     • Non-refundable deposit at booking: £395.00
     • The remaining £600.00 to cover the full balance are due no later than 15 days before the workshop's starting date.
    
     • All Workshop transports (incl. insurance & fuel)


     • Tuition in and out of the field
     • One lunch (Pizza, burger, Fish and Chips,…) every day during the workshop
     • 

Image review and post-processing advice


     • Water, soda/juices & cookies always on board our vehicle
     • Transport to and from the Workshop


     • Accommodation, food, drinks & extras
     • Personal, travel & equipment insurance


     • Anything not included in "What's included" above
OPTIONAL ADD-ONS (Only available in addition to the workshop)
  ​​​​​​​

     • 1 day (12 hours) landscape photography in Glencoe and Glen Etive - £495.00
     • 1 day (7 hours + 1 hour lunch) post-processing session at the office in Kincardine - £355.00
     • 1 professional mirrorless camera (Fujifilm X camera) with a zoom lens to rent for the 3 days workshop - £350.00

Get in touch and enjoy a friendly and very personal photography workshop for beginner (One-on-One). You'll be glad you did!
Looking forward to meeting you soon...
How to book your workshop?
You can make an easy and fast
deposit payment of £395
through Paypal to secure your booking first. After receiving your deposit payment, I'll get in touch with you by email within maximum 1 business day to confirm your workshop requested date. If needed, you may also want to send me a message using the form at the bottom of this page.
Please confirm your booking now...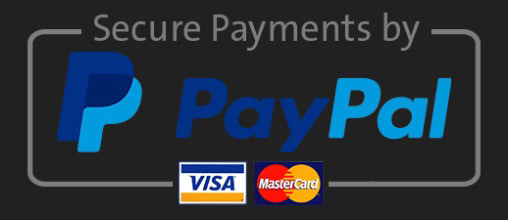 *** A FREE GIFT FOR YOU ***
​​​​​​​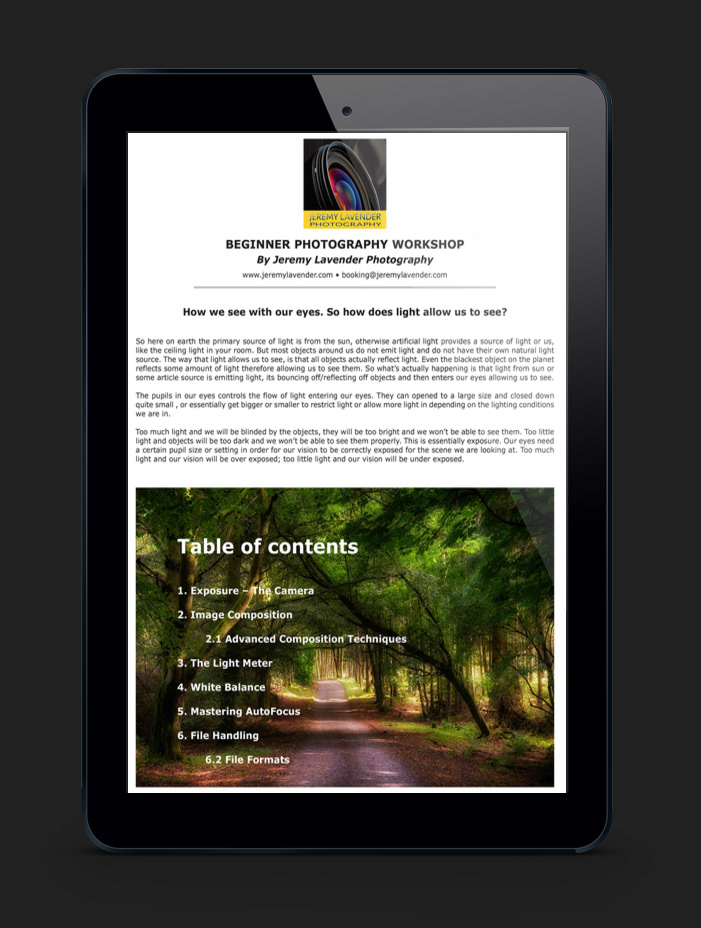 When booking a workshop, you will be offered a FREE eBook teaching you about the followings:
      1. Exposure – The Camera
      2. Image Composition and Advanced Composition Techniques
      3. The Light Meter and The Exposure Triangle
      4. White Balance
      5. Mastering AutoFocus
      6. File Handling and File Formats
This eBook will be send by email as soon as I get confirmation of your booking so you'll have time to read it before the workshop and, when meeting, you can ask any question you may have about its content. Additionally, it will be a great support to come back to at any time during your photographic journey.
Please, do get in touch for any question you may have or to confirm a date for your workshop...
If you do not receive an answer, within 24 hours, please double-check your SPAM/JUNK email folder.
Thank you for contacting me. I'll be back in touch with you within maximum 1 business day.